Hospitality, grace themes of one-woman show coming to Bayou Theater
December 31, 2018 | Katherine Adams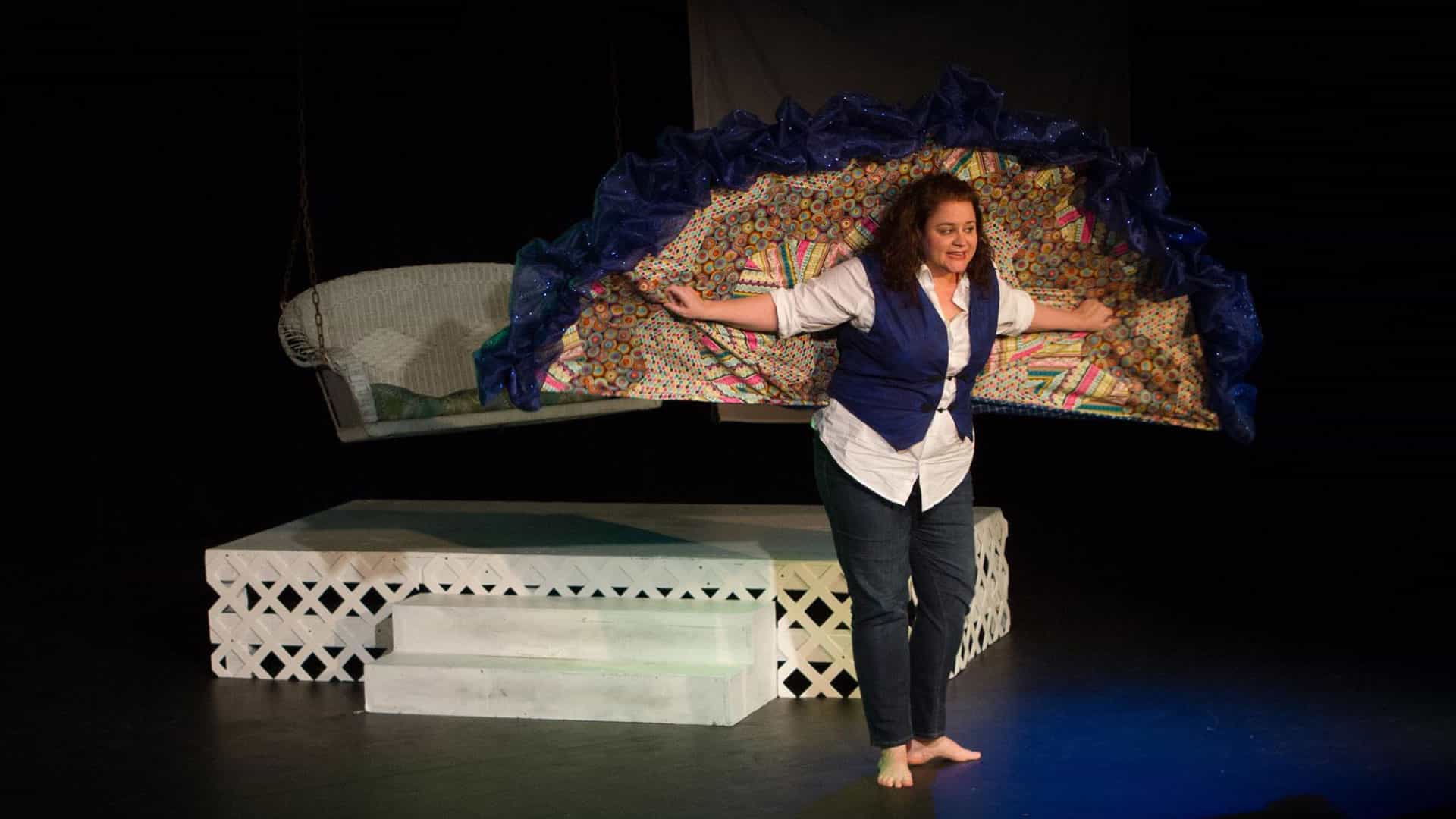 Rebecca Walker came to understand the concepts of grace and hospitality in Southern culture as a child growing up on her grandparents' porches in Texas and Louisiana. In her solo show, "Peacocks and Porches," Walker presents a show that is part memoir, part poetry, and part Southern fiction at University of Houston-Clear Lake's Bayou Theater on Jan. 31 at 7:30 p.m.
"This is a show I created based on the themes of hospitality and grace that I learned growing up," said Walker, who is currently an associate professor of communication studies at Southern Illinois University in Carbondale. "The peacocks are a symbol of grace that I drew upon from the works of Flannery O'Connor. And porches were a symbol of hospitality that existed in my youth and they're dwindling away," she said. "My show explores the culture of the South and the images I had growing up."
The show, she said, is a mixture of personal narrative about her grandparents, bits of poetry, and a short article from Flannery O'Connor about raising peacocks. "I talk about the history of front porches and their rise and fall in American culture," she said. "Porches have disappeared. People prefer gated communities now, and backyards that have privacy. The front porch engenders space that is intended to use spending time with neighbors and reaching out to people we don't know."
Walker said that when she worked on her doctorate at Louisiana State University, she became interested in all the front porches on the many old homes in Baton Rouge. "You did a lot of living out on the porches, and there were lots of parties and parades out there," she said. "I talk about getting to live in that kind of neighborhood with porches, and what they offer communities. They have a very specific architectural impact in America. They encourage connections between people."
And in a very divisive political moment, Walker continued, it might be good to think about how we can extend grace. "How can we give people second chances, and not shut down things that are different or strange?" she said. "I talk about John Wesley (the founder of the Methodist movement) and his concept of grace in theological concepts."
Walker teaches performance studies and storytelling at SIU and has taught a class in performing southern fiction. "It helped me explore the idea of my show with my students," she said. "I hope my audience will think about hospitality and grace and embrace it more in our lives and in our culture."
For tickets to this event or for more information about UH-Clear Lake's Bayou Theater, visit www.uhcl.edu/bayou-theater/events-tickets.